Tue, Sep 17th, 03:05 AM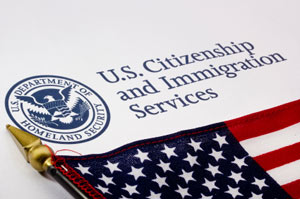 A foreign national who receives his immigrant visa, must pay a fee called the USCIS Immigrant Fee, prior to traveling to the United States. This fee must be paid online using USCIS ELIS (Electronic Immigration System). Applicants can pay this fee for themselves and for their family members who will be traveling with them to the United States on immigrant visas. Applicants must remember that they can get Green Cards only after they pay this fee online.
Applicants will receive their immigrant visa packages from the overseas consulates or embassies, after they successfully get through the immigrant visa interviews. They will receive their Alien Registration Numbers, Department of State (DOS) case IDs, and their sealed visa packets. After they receive their visa packets from the embassy, they need to take the next step and pay the USCIS immigrant fee.
To pay this fee, they need to create online USCIS ELIS accounts. They need to enter their personal information and create accounts. People who hold immigrant visas alone can create USCIS ELIS accounts and pay this fee.
After creating accounts, they need to pay the USCIS Immigrant Fee of US$165. They can pay this fee online for all their family members in one transaction. They need to use debit or credit cards to pay this fee. They can also provide US bank checking account numbers and pay the fee online.
To complete the electronic payment request, they need to provide their Alien numbers and their DOS case ID numbers. People who seek to pay this fee for their family members need to provide the A-numbers and DOS case ID numbers of their family members. They also need to provide correct biographic information.
After making the payment, they can travel to the United States. They need to provide their immigrant visa packages at the US port of entry. After the immigration officers review their visa packages, they will be permitted to get into the United States as legal permanent residents.
USCIS will then grant them Green Cards after the agency verifies payment of the USCIS Immigrant Fee. Permanent resident cards will be mailed to the address that the immigrants provided at the time of their immigrant visa interviews. Only the applicants who pay this immigrant fee will be issued Green Cards.