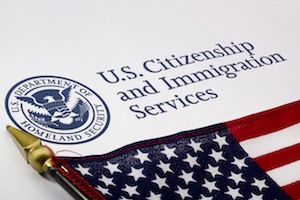 Republican lawmakers are furious after the US Immigration and Customs Enforcement chief admitted yesterday to releasing as many as 19,723 undocumented criminal immigrants back into the community. Sarah Saldana, one of the top immigration officials in the Obama administration, received a grilling during a tense conversation at a Congressional hearing dedicated to looking at the level of crime for which undocumented immigrants are allegedly responsible.
The issue is at the very heart of the Republican Party's desire to see tighter border controls and has become a controversial and key aspect of the 2015 Presidential election campaign. Saldana insisted that comprehensive immigration reform was vital while defending her record, declaring the issue to have become a political football.
Her comments did not impress Republicans on the House Oversight Committee, who blamed Immigration and Customs Enforcement for the release of undocumented immigrants, some of whom then went on to carry out serious criminal offences including drink driving, sexual assaults and even murder. The death of 32-year-old Kathryn Steinle, who was randomly shot dead by an undocumented immigrant who had already been deported five times in San Francisco last year, saw the topic gain major media and political attention.
Saldana said that those who have completed their sentences, cannot be sent home, and not regarded as dangerous often have to be let go, a practice Jason Chaffetz, the Chairman of the Oversight Committee, has described as "infuriating". Saldana told the committee that changing those rules was up to Congress.