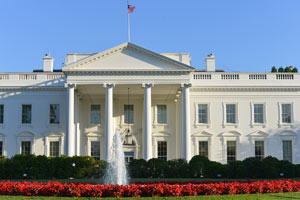 Here is our collection of highlights from the White House over the course of 2014.
President Obama wanted to make 2014 a breakthrough year for the country. He vowed to make it a year of action in his 2014 State of Union address. This year, the President has taken more than 80 executive actions to create jobs, boost the country's economy, address climate change and fix the broken immigration system.
President Obama has taken remarkable actions on immigration and climate change. Likewise, this year saw the country's economy growing at its fastest pace. More than 10.9 million jobs have been added over the past four years. 2014 is said to be the strongest year for job growth and U.S. businesses have added more than 2.65 million jobs this year.
President Obama's Affordable Care Act has benefited more than 10 million U.S. citizens. Most of the Americans have now gained health insurance and the uninsured rate has gone down drastically.
One of the most remarkable actions taken by the President is his executive action on immigration reform. His reform rule will help millions of immigrants live a better life in the country without deportation fear.
Actions to keep the internet safe and a historic step to cut down carbon pollution have been taken by the Obama Administration. Obama also brought to an end the longest war of the U.S. in Afghanistan.
More students in the U.S. are earning post-secondary degrees and the country's high school graduation rate has gone up. In order to protect students, the President took measures to put an end to sexual assault in colleges and to domestic violence.
President Obama's initiative to raise the minimum wages will help deserving Americans get a wage raise. He was also committed to putting an end to veteran homelessness and the number of homeless veterans in the country has dropped.
According to President Obama, issues the country is facing must be understood and addressed. He stated that his administration has focused on and will continue to focus on addressing such issues.