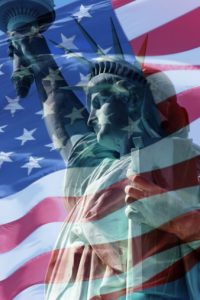 As many as 3.8 million Latino legal permanent residents (green card holders) are eligible for U.S. citizenship. The National Association of Latino Elected and Appointed Officials (NALEO) Educational Fund and Latino Decisions conducted a study that highlights the importance of U.S. citizenship. The study shows that there are few barriers to naturalization for the Latino legal residents. Around 400 adult Latino legal residents were interviewed by Latino Decisions over telephone, in both English and Spanish.
The study shows that citizenship is an important goal for more than 84 percent of the Latinos who were interviewed. However, a small percent of those who took part in the survey believe that citizenship is not important since they have legal status.
Many are interested in gaining citizenship in the U.S. as a variety of rights will be conferred upon them once they naturalize. Family reunification, educational and economic opportunities and the right to vote are few reasons why most Latinos are interested in U.S. citizenship. They can petition their parents, husband or wife, brothers and sisters and their children and bring them to the U.S. Most of all, U.S. citizens will never be deported and this is one of the main reasons why most of them want citizenship.
Though most look forward to obtain citizenship, there are a few barriers that prevent them from obtaining this status. More than half of the Latinos who were interviewed stated that language ability and the naturalization application fees are preventing them from pursuing citizenship.
Some are unaware of the citizenship process and stated that they do not know how to apply. Some are not ready for the naturalization test. Most of the Latino legal residents are well aware of the fact that an English test is a part of the naturalization interview. Some who are keen on attaining citizenship are taking English classes and are working on improving their English.
Some Latinos who are eligible for citizenship say that the practice exams and citizenship classes are helpful. There are some who believe that the online study materials in English and Spanish would help them prepare for the naturalization process. At the same time, there are some Latinos who do not know how to access citizenship resources made available by U.S. Citizenship and Immigration Services (USCIS).
Applicants for citizenship will need to pay $680 along with Form N-400, Application for Naturalization. This form filing fee is too high for more than 64 percent of the Latinos.