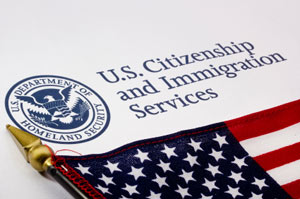 Temporary Protected Status (TPS) for eligible Haitian nationals will be extended for an additional 18 months, effective 23 July 2014 through 22 January 2016. According to the announcement, Haitian beneficiaries need to file their applications for re-registration between 3rd March, 2014 and 2nd May, 2014.
Applications to extend TPS will not be accepted after this 60 day period. U.S. Citizenship and Immigration Services (USCIS) requires the applicants to file their petitions soon after the registration period begins. Applications filed before 3rd March will not be considered.
TPS extension will permit the beneficiaries to apply for new work permits. Those who apply for new Employment Authorization Documents (EAD) while re-registering for TPS during this period will get new EADs that will expire as of January 22, 2016. TPS Haiti EADs that will expire as of 22 July, 2014, will automatically be extended by USCIS, for an additional six months.
Haitian nationals who want to extend their TPS must file Form I-821, Application for Temporary Protected Status. They do not have to pay the Form I-821 application filing fee but must pay the biometric services fee. They can request fee waivers if they are unable to pay the biometric services fee. All the applicants need to file Form I-765, Application for Employment Authorization along with Form I-821. Re-registrants who need EADs must pay the required filing fee along with Form I-765. Applicants who do not want EADs need not pay the fee.
Applicants who want the USCIS to waive the Form I-765 application filing fee can submit requests for fee waivers. To do so they either need to file Form I-912, Request for Fee Waiver or submit written requests. Requests for fee waivers must be filed along with some supporting documents to establish their inability to pay the fee. TPS applications filed by applicants who fail to submit the required documents along with their fee waiver requests will be rejected. USCIS will consider only the applications filed by TPS beneficiaries who still meet the requirements for this temporary status.