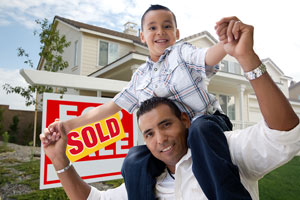 November is recognized as the National Adoption Month and this is the right time to celebrate families. USCIS spreads awareness of adoption and seeks to unite adoptive children with families in the United States. There are many in the United States who are willing to adopt children from abroad and provide them permanent homes and, the USCIS helps such families.
US citizens adopt thousands of children born abroad, every yea,r and this process is referred to as intercountry adoption. During the Fiscal Year 2013, around 5,600 intercountry adoption-related applications were approved by the USCIS.
However, it is not so easy to adopt children born abroad and it is a long process. Prior to approving adoption-related petitions, USCIS will determine the eligibility of the US citizens who are looking to adopt children from foreign countries. Likewise, the agency will also determine the eligibility of the foreign born children to immigrate to America.
There are two different processes that apply to US citizens who seek to adopt children internationally, the Hague process and the Non-Hague process. The Hague Convention on Protection of Children and Co-operation in Respect of Intercountry Adoption (Hague Adoption Convention) is an international agreement between the countries that are participating in the adoption process. It aims at safeguarding the interests of the adoptive children and the US citizen parents who are looking forward to adopt.
The Non-Hague process is also known as the Orphan process. Through this process, US citizens can adopt children whose parents are dead or who were abandoned by their parents. They can also adopt children who have only one surviving parent. Children whom the US citizens seek to adopt must be "orphans" under the US immigration law. There is another process that applies to the US citizens and Green Card holders who seek to bring their adoptive children through immediate relative petitions, Form I-130, Petition for Alien Relative.
The National Adoption Day is generally celebrated on the Saturday before Thanksgiving and is a part of the National Adoption Month. This year, it will be celebrated on 23rd November. This day is commemorated in order to create awareness of more than 100,000 children who are waiting for permanent homes. Many communities in America organize events during the adoption month to create awareness of the children in foster care.
According to President Obama, his administration has simplified adoption laws. He has also announced that the courthouses will be remain open on the National Adoption Day in order to finalize foster care adoptions that would help move young children out of foster care. The Obama administration is also looking to eliminate roadblocks to adoption.