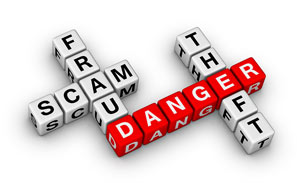 President Obama has announced his new immigration reform plan and the undocumented immigrants who believe they are eligible for lawful status under his plan have already started to prepare their paperwork. However, applicants must wait for notifications from U.S. Citizenship and Immigration Services (USCIS) regarding the date when USCIS will start accepting applications and the forms and supporting documents that need to be filed.
More than four million immigrants will become eligible to file applications for deferred action under President Obama's immigration reform plan.
Immigrants who would qualify for legal status must beware of scammers and Notarios. They pretend to be lawyers and prey upon innocent immigrants promising to help them with their applications. The scammers may not help the immigrants but may ruin their chances of gaining lawful status. They may file incorrect paperwork or fail to file the applications at the right time. Their aim would be extract money from the immigrants and not to help them.
Immigrants who are unaware of the application filing process fall prey to such scammers and Notarios. Understanding the immigration reform plan that President Obama has announced will help from falling prey to such fraudsters.
Our guide about President Obama's executive actions on immigration contains useful information that will help immigrants understand who is eligible for legal status and what they need to do to obtain legal status under the new policy. This guide includes information on the deferred action program that the President's immigration plan will create and information on how to sign up for it. Prospective applicants can understand what status of the new plan will offer them. In this guide, they can find information on the supporting documents they must prepare and the expected application filing fee. It contains all that they need to know about the new rule.
Our readers can click here to get our free guide on Obama's executive action on immigration reform.