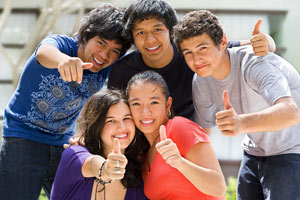 There are thousands of accredited universities in the United States and most of the American universities are renowned for quality and flexibility. Several foreign students dream to study in the country and the country also welcomes such international students and grants them an opportunity to study in the great nation. Generally, foreign nationals will have to obtain US visas to travel to the United States and immigrant visas are meant for foreign nationals who seek to settle in the country and non-immigrant visas are meant for temporary visitors. Hence, to study in the United States, you need to apply for and obtain a student visa, that is a temporary non-immigrant visa.
F and M visas are the student visas and based on the type of school or university you plan to attend and based on your course of study, you may apply for a F-1 visa or a M-1 visa. You may apply for a F-1 visa, if you plan to attend a university or a college. Similarly, F-1 visas can be obtained by individuals who seek to attend high schools, religious or private elementary schools, conservatories or other academic institutions, in America. If you seek to attend non-academic or vocational institutions, you may obtain a M-1 visa. Similarly, people who wish to attend language training programs also may obtain F-1 visas.
As soon as you decide to study in the United States, the first thing that you must do is to research your options. After that you will have to complete the required applications and prove that you will be able to finance your studies and you may also identify the types and sources of financial assistance. You will have to take English language ability tests and admission tests. If you get through, you may go ahead and file an application for a student visa and see to that you follow the step-by-step visa application process. Once you get your visa, you may make travel arrangements and prepare for your departure.