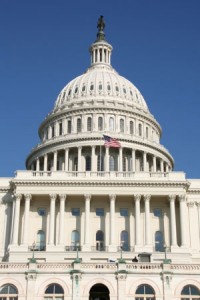 The US Senate passed the historic immigration reform bill that would permit millions of undocumented immigrants to enter the legalization process. All the Democrats and 14 Republicans voted in favor of the bill. S.744, the Senate immigration reform bill, would revamp the US immigration law. However, this bill must clear the House controlled by the Republicans and only then it will be passed by the US Congress. The Senate voted 68-32 and approved the Border Security, Economy Opportunity and Immigration Modernization Act of 2013. The Senators who crafted the bill, believed that their bill would pass the US Senate with 70 votes but the bill passed the Senate with only 68 votes.
This bill that has now cleared the Senate, must pass the House but House Speaker John Boehner, told the Republicans in the House that he will not bring up the Senate immigration reform bill for a vote in the House. He stated that the House Judiciary Committee is considering smaller bills that do not include pathways to US citizenship. At the same time, members of the House are also working on a comprehensive immigration reform bill similar to the Senate bill. Nevertheless, the bill that the Senate has now passed is strong and it would fix the country's broken immigration system. This comprehensive immigration reform bill would establish the most aggressive border security plan and it would modernize America's legal immigration system.
This bill would attract foreign workers and grant the undocumented immigrants an opportunity to apply for US citizenship. It would also allocate billions of dollars to secure the country's border. This bill would not grant amnesty to the people in America who are currently out of status and it would actually set up an earned path to US citizenship. Undocumented immigrants cannot immediately become US citizens and according to the bill, they need to wait for 13 long years to achieve their American dream. Similarly, they would be required to pass background checks, learn English, pay taxes and a penalty. To become permanent residents of America, they would be required to wait for ten long years and for an additional three years to obtain US citizenship. Hence, the overall wait time for them to obtain US citizenship would be 13 years. Soon after the bill is passed, people who are out of status and who meet the requirements would be granted authorization to apply for temporary legal status. But residents in this temporary status would not be granted access to federal benefits.