Investment Visa Application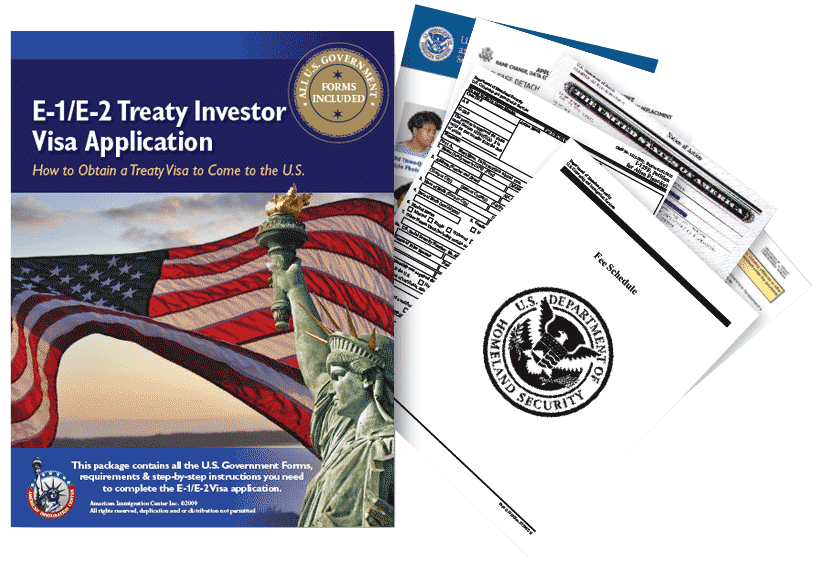 Start Application immediately.
Avoid mistakes: Easy step-by-step instructions.
New and updated Immigration Forms included.
Secure Download (All information protected).
Description
If you are an investor, apply for visa today and come to the U.S.!
Sometimes, applying for a visa without a lawyer could be overwhelming. With this package you can follow this process in a smooth and easy way. All by yourself! Find the Government forms, requirements and step-by-step instructions that you need to complete your Investment Visa Application. Start today! Order your kit!
The Immigration and Nationality Act provides a yearly minimum of 140,000 employment-based immigrant visas which are divided into five preference categories. You can find these categories inside this kit and identify your own. This types of visa may require a labor certification from the U.S. Department of Labor, and the filing of a petition with the Bureau of Citizenship and Immigration Services in the Department of Homeland Security.
Inside this package you will find:
A complete set of forms that you will need to fill out to get your Investment Visa Application
Glossary of Terms and Abbreviations, for you to perfectly understand what is requested in every single line of the forms
How to Establish your Ethnic Background.
Introduction and Eligibility Requirements for your Investment Visa Application
E-Visa: General Information & Eligibility Requirements, Rules Applicable to E-Visa Category, List of Treaty Countries, Additional Requirements
E-1 Visa: General Information & Eligibility Requirements, Investment Types
E-2 Visa: General Information & Eligibility Requirements, Visa Processing
Completing the Application Forms for your Investment Visa Application
Submission of the Documents & Government Processing for the Investment Visa
Document Translations, Filing Instructions, Direct Mail Notice.
Filing fee Schedule for the Investment Visa Application
Contact Information for Government Agencies, Directory of American Consulates and Embassies
Updates About Investment Visa Application
It is easy and quick! Order your package now!
Investment Visa Application