J-1 Waiver Application Guide Package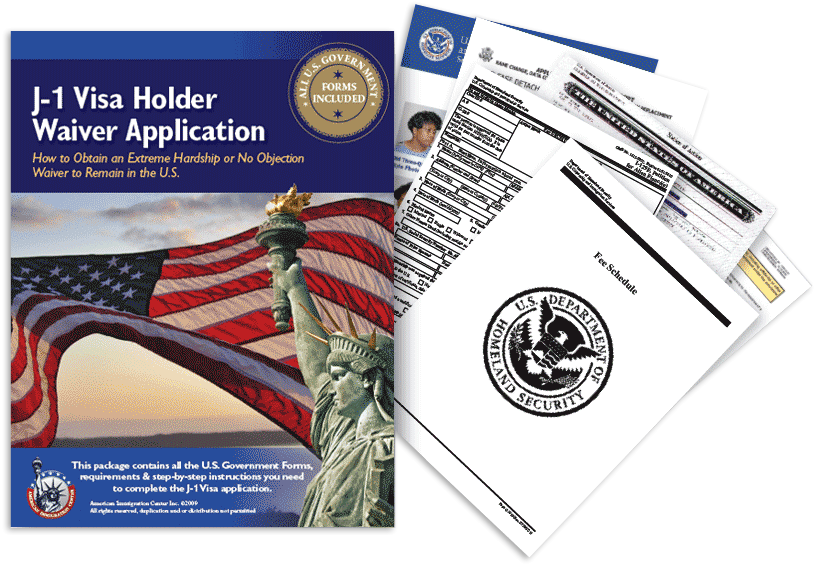 Start Application immediately.
Avoid mistakes: Easy step-by-step instructions.
New and updated Immigration Forms included.
Secure Download (All information protected).
Description
J-1 Waiver Application Guide Package
If you are a J-1 Visa holder you could apply for a J-1 Waiver and stay in the U.S. to work, study or live. Apply today in a few easy steps!
Immigrating to the U.S. can be a complex issue. In this package we will break down the complexities and explain the procedures. Find the Government forms, requirements and step-by-step instructions that you need to complete your J-1 Waiver. Start today! Order your kit now!
Once in the U.S., some J-1 Exchange Visitors may be allowed to change their status to another visa category in order to pursue further work, study, or permanent residency. This guide will provide detailed information on how to obtain a waiver of the foreign residency requirement for certain J-1 Visa holders. This is commonly referred to as a J-1 Waiver. If you are a J-1 holder, apply today for your J-1 Waiver!
Inside this package you will find:
A complete set of forms that you will need to fill out to get your J-1 Waiver
Glossary of Terms and Abbreviations, for you to perfectly understand what is requested in every single line of the forms
What is the J-1 Waiver? General Overview of the J-1 Visa, Two-Year Home Residency Requirement and Waiver of the Two-Year Home Residency Requirement
Requirements for J-1 Waiver. Fulfilling the Two-Year Home Residency Requirement. No Objection. Interested. Government Agency. Exceptional Hardship. Fear of Persecution. State Health Department or Conrad Request
J-1 Waiver Application Process -- Step by Step. Complete the Form, Collect and Submit the Documents and Recommendation
Instructions for Completing J-1 Waiver Forms -- Step by Step: Form DS-3035 and Form I-612
Post-Filing Considerations. Overview. Applying for a Green Card
Frequently Asked Questions (FAQ) about J-1 Waiver
Appendices:

Appendix A: Useful Websites
Appendix B: Sample Statement of Exceptional Hardship
It is easy and quick! Order your package now!
J-1 Waiver Application Guide Package