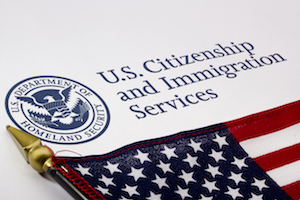 Martin O'Malley, a presidential nomination candidate for the Democratic Party and the former governor of the state of Maryland, has announced a series of aggressive reforms to the current US immigration system, which he claims he will implement straight away if he becomes the next president of the United States.
At the New York Immigration Action Fund event O'Malley made the announcement regarding the reforms, which are by far the most comprehensive policies yet issued by any Democratic presidential candidate. "My end goal is to get 11 million people out of the shadow economy and the shadow society and into the light of full participation, to be more fully included in the economic, political and social life of our country," he declared.
O'Malley says that the current immigration system of the United States is "outdated" and in need of a complete overhaul, with his plans ranging from softening the interpretation given to technicalities under immigration law to overseeing the nation's immigration system as a whole. The eight-page plan starts with executive action to give relief from deportation to those covered by the comprehensive immigration reform plan already passed by the Senate in 2013, including DACA recipients, young people who came to the US under the age of 21, and the parents of those who already hold US citizenship.
Less high-profile policies included in the plan include the weakening of the three- and ten-year bar system, which prevents undocumented immigrants who have to go back to their home nations to get green cards from re-entering the US for several years.