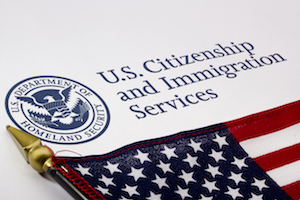 The attack on Joseph Curtatone, the mayor of Somerville, on Monday by Louisiana governor and Republican presidential candidate nominee Bobby Jindal has been slammed as "an act of desperation" by Senate president Stanley Rosenberg. Rosenberg also slammed the federal government's overall failure to reform the immigration system in the United States.
Rosenberg says that states and cities such as Somerville are in a difficult position when it comes to working out how to treat undocumented immigrants have often been living and working within the United States for several decades but have no pathway to citizenship. "The whole system is a mess because the federal system doesn't work," Rosenberg declared on Tuesday morning on his regular monthly spot on Boston Herald Radio.
Jindal, who was on the same radio show the day before, declared that the mayors of 'sanctuary cities' should be arrested for criminal liability in instances where crimes are committed by undocumented immigrants. Curtatone, who is among this group, immediately fired back, mocking Jindal by calling him 'Deputy Barney Fife', challenging him to a debate and daring him to "Come and get me".
Rosenberg says that Jindal's comments were nothing more than an attempt to score points to try to shore up his underwhelming presidential campaign before the first Republican debate on Thursday in Cleveland, although Jindal will not be participating as only the current top 10 contenders will get to appear on stage.