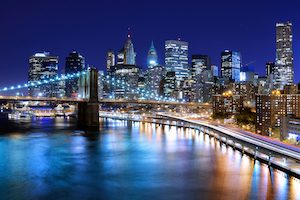 US Senator, Ted Cruz is scheduled to speak at an EB-5 US visa industry gathering late next month. This is according to the website of Related Companies, a co-sponsor for the event. The announcement comes as continued criticism is aimed at President Donald Trump's son-in-law and senior advisor, Jared Kushner, for his family's business use of the controversial US visa program.
The conference is titled the 2017 San Francisco EB-5 $ Investment Immigration Convention and is described as a meeting of immigration attorneys, EB-5 US visa agents, and developers. Among the sponsors are Lennar International, a real estate investment company, and Related Companies, which operates its own regional center and has used EB-5 US visa money to fund its Hudson Yards development.
Related Companies has spent around $1.4 million immigration-lobbying since January 2015, which is more than twice the amount of any other program user, according to the Wall Street Journal. The EB-5 US visa program provides  green cards to overseas investors who put their money into real estate projects that create jobs in US areas suffering from high unemployment.
The program has received strong criticism for using gerrymandering to funnel some of that money into luxury developments instead. In June, Nicole Kushner Meyer, Jared Kushner's sister, was in China raising $150 million in EB-5 US visa funds for One Journal Square, a Kushner Companies project in Jersey City. This prompted questions on whether the company's ties to the White House are being abused.