FORM I-824 TO REQUEST DUPLICATE APPROVAL NOTICE (I-797)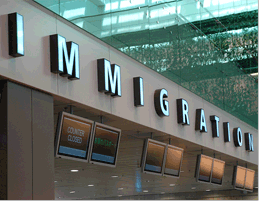 When you are approved for a US visa or another US process, you will be mailed an approval notice from the USCIS, proving that your petition has been approved. However, in some cases, you may need more than one approval notice. For example, your visa may allow you to sponsor your immediate family to come to the US and you may need to send your approval notice to a consulate so that your family can join you in the US.
Or, you may be granted an approval notice for one petition and may need to have that notice sent to a consulate so that you can make an additional immigration petition.
If you need more than one approval notice or if you need an approval notice to be sent to a US consulate (other than the one where the original was sent), you must file USCIS Form I-824 (Application for Action on an Approved Application or Petition).
Eligibility Requirements & Process for Form I-824 Application Duplicate Approval Notice
In order to apply using form I-824, Application for Duplicate Approval Notice, you must be either the Applicant or Petitioner of the original USCIS Application or Petition filed.
The processing time using Form I-824 ranges from three to six months.
Our Application Package includes all the forms you need to send to the USCIS for processing. It also includes personalized filing instructions that tell you exactly how to properly file your application with the USCIS. Application Package Fee: $195. USCIS Filing Fee: $465.