Study in the States
Nearly a million people are granted student and cultural exchange visas to the U.S. every year. These nonimmigrant visas allow the international community to convene in the U.S. for an exchange of information and to instigate cultural understanding.
Study Abroad USA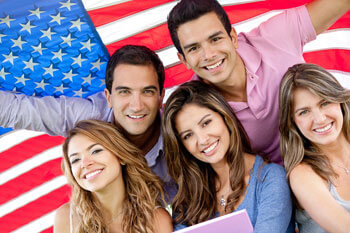 There are more than 4,000 degree-granting institutions in the U.S. that offer a wide variety of programs and many of whom actively seek internationals students. Renowned for their first-class education system, U.S. degrees are recognized throughout the world. There are opportunities for secondary school, undergraduate study, graduate study and English as a Second Language (ESL) programs for international students. These programs are offered in all 50 states, giving students a wide variety to choose from when it comes to picking a location and program type.
Undergraduate Studies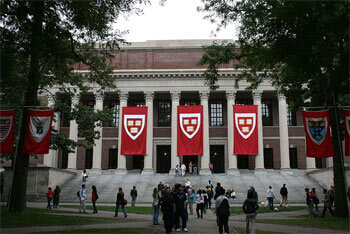 Widener Library, Harvard University
Undergraduate studies in the U.S. culminate in two different types of degrees: the associate degree and the bachelor degree.
An associate degree is a two-year degree that is offered mainly in community colleges or junior colleges. These schools are usually much smaller than universities and they often offer a wide variety of vocational programs. While an associate degree may be sufficient to make you employable in a particular field of work, you will not be able to go on to graduate studies with only an associate degree, you must have a bachelor degree.
A bachelor degree is a four-year degree offered at colleges, universities or specialized institutes. Bachelor degrees are offered in an array of topics called "majors." Students may major in one topic, such as psychology or engineering, or they may major in multiple topics. It is not uncommon for students to "double major," meaning they will graduate with two bachelor degrees.
Universities and colleges are special places in the U.S. The campus often serves as the crux of community life where citizens of the city and surrounding area gather to attend social events such as sports games or cultural events such as lectures. Students often live on campus, creating a unique learning environment that is all encompassing. Sometimes faculty and staff live on campus as well.
Graduate Studies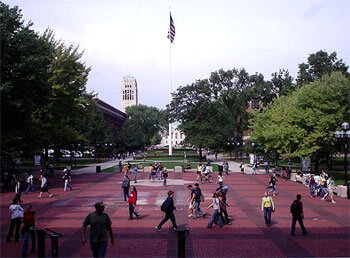 Central Campus Diag, University of Michigan
Graduate studies in the U.S. culminate in two different types of degrees: master's degree and doctoral degree.
A master's degree is the advanced study of a field which can be academic, such as philosophy or science, or professional, such as business administration. Master's degrees can generally be completed in two or three years.
A doctoral degree is the highest degree of education in the U.S. Persons with doctoral degrees conduct research in their field or are employed in professions that require such advanced knowledge like medical doctors. Doctoral degrees require the student to pass a comprehensive examination and an original piece of research that culminates in a dissertation. Doctoral degrees can generally be completed in five to eight years.
ESL Programs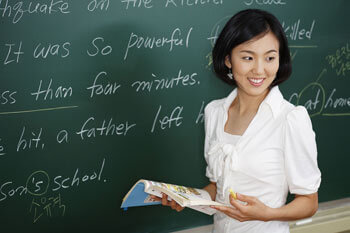 There's no better way to learn a new language than immersion. There are many ESL programs throughout the U.S., in institutions that are specifically ESL or within colleges, universities and community centers. To be eligible for a student visa, however, the ESL program you choose must be accredited. There are two types of ESL programs: Intensive English Programs (IEPs) and College American Language and Culture Programs.
IEPs are standalone institutions that specialize in ESL programs. Studies here can be for personal or professional reasons, but not for academic credit. Often, these immersive programs offer courses for all levels of English speakers and usually require 20 to 30 hours of study a week.
College American Language and Culture Programs are taken for academic credit within a U.S. college or university. They often require at some knowledge of English for enrollment as courses are only offered at intermediate and advanced levels. These programs are generally to improve writing, reading and grammar. They are often taken alongside other college or university courses.
Resources