Prepare Your Application to Replace Arrival Departure Record Online!
Easily complete your application to Replace Arrival Departure Record ( Form I-102 ) simply and accurately today! We provide you with everything you need to complete your official application with the U.S. Citizenship and Immigration Services agency (formerly known as the INS). $139 Replace Arrival Departure Record Application Package plus USCIS Filing Fees.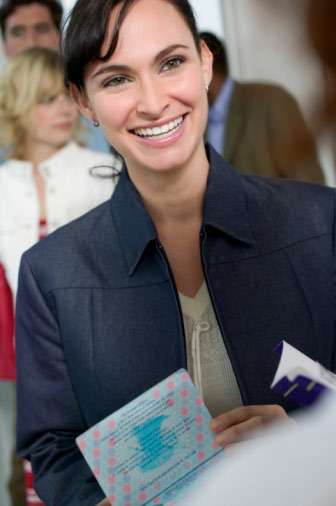 Form I-94 is provided by the airline (or transportation carrier) to the foreign visitor and is filled out by that person. Upon entering the United States at an authorized Port of Entry, the filled out I-94 is reviewed by a U.S. Customer Border Protection (CBP) Officer. Generally, the CBP officer will update the
I-94 arrival-departure indicating your arrival date into the U.S. and the date your expected departure from the U.S.
Form I-102 is used to apply for a new, or replacement of lost, destroyed or incorrect Arrival-Departure Record. Foreign nationals entering as nonimmigrant visitors to the United States may use Form I-102 for obtaining a new or replacing the following documents:
Arrival Departure Record, Form I-94
Visa Waiver Arrival-Departure Record, Form I-94W; or
Crewman Landing Permit, Form I-95
Regardless of the reason in filing Form I-102 certain supporting documents will be required to submit along with your application in order to further support eligibility. Preparing your Form I-102 online provides you with easy step-by-step guidance that will ensure that you have completed the application correctly.
Our Application Package includes all the forms you need to send to the USCIS for processing. It also includes personalized filing instructions that tell you exactly how to properly file your application with the USCIS. Application Package Fee: $139. USCIS Application Fee: $330 (or, in the case of an applicant being under 14 years old and filing with at least one parent, $635). Biometrics fee: $469.