DV Lottery and Different Ways to Apply for a US Green Card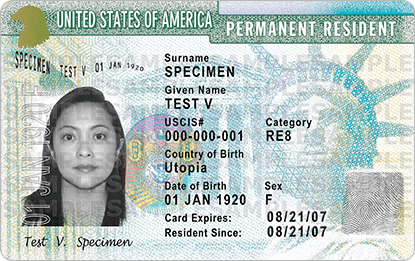 Click Here to Register Now!
The Diversity Visa Lottery, more commonly known as the Green Card Lottery, is a chance for anyone from qualifying countries to get their green card. The DV lottery is designed to ensure plenty of diversity in US immigration, so only individuals from countries underrepresented in US immigration are usually allowed to apply. If you are qualified, however, it makes sense to apply. The DV lottery can be a simple way to qualify for and receive a green card which gives you all the benefits of permanent residency in the US. While the DV lottery can be a great way to get into the US, you may not qualify for the lottery. As well, even if you do qualify, only a small percentage of persons who enter the lottery will win. Therefore, it makes sense to have other options for getting into the US.
Even if you cannot secure a visa through the DV lottery program, you can still apply for a green card:
US Green Card Through Family
If you have family in the US who are permanent residents or US citizens, you may be able to immigrate to the US. This is especially true if your family is willing to sponsor you.
US Green Card through Employment
If you are a skilled or unskilled worker and if your employer is willing to sponsor you, you may be able to immigrate to the US and even get permanent residency through this form of sponsorship. To learn more, download the "Green Card through Employment Application" kit, which contains the instructions you need to come to the US to work.
US Green Card for Your Family and Children
If you have a family, you will of course want to ensure that they can come with you to the US when you immigrate. Luckily, the US government makes special provisions to ensure that families stay together. To find out more, consider the "green card for your family" kit, which contains everything you need to start applying for a green card today.
US Green Card through Marriage
If your fiancé(e) or spouse is a US citizen, you may qualify for a US green card through marriage. The easy-to-understand "Green Card through Marriage Application" from US-immigration.com can quickly teach you all you need to know.