News on US Immigration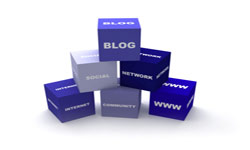 The USCIS regularly publishes news and changes to current immigration processes. For example, the USCIS may announce changes to filing instructions, new filing fees, new versions of forms, and more. In many cases, news is posted on the USCIS website and is sometimes mentioned in the news, but it can take time to find relevant news information. Luckily, The US-Immigration.com website and blog make it easy to keep up to date with the latest information and news from immigration and from the USCIS, all in one place. Plus, the blog and website make every change and news item clear, so that you get the information you need. Some of the recent news articles US-Immigration.com has published include:
The USCIS recently announced a revised registration system which allows employers to apply for HB1 visas for employees online and in advance. As of March 2011, the USCIS began accepting HB1 applications for the 2012 yearly cap. Details can be found at the US-Immigration.com blog.
Recently, the US-Immigration.com blog outlined in a blog post how artists can enter into the US. The blog post outlines visa options and suggestions for artists who wish to live and work in the US.
The US-Immigration.com blog also posts reminders. For example, well in advance of travel season, the US-Immigration.com blog posts information about applying for tourist and travel visas to the US. Such posts give you the details of the steps you need to take to ensure you can secure your visa on time.
Sometimes, individuals involved in the immigration process feel confused about common terms - such as the differences between immigrant and non-immigrant visas. The US-Immigration.com blog provides posts which address the most commonly confused concepts so that you have the information you need at your fingertips.
The USCIS changes application forms regularly, partly in order to provide a more efficient service. Unfortunately, this can be confusing and submitting the wrong form or an outdated form can mean delays with your application. The US-Immigration.com blog provides updates about changes to USCIS forms, so that you are kept informed when form changes could affect your application.