Immigration Information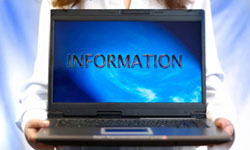 If you are applying for a visa, US citizenship, or going through any US immigration process, it is important to stay up-to-date. The USCIS changes immigration forms all the time, for example, and it is important to know about the latest forms and filing instructions. Failure to follow this type of news can mean that your petition is delayed or rejected. As well, the latest news and laws can affect both attitudes towards immigration and the laws which allow US immigration at all. These changes can impact anyone who is part of the US immigration process, so it is useful to stay informed. There are many ways to stay informed:
Blogs or web logs are published with news regularly and sometimes publish information before the national media does. They are a great way to get information quickly, as it develops. However, almost anyone can create a blog and not all blogs are reliable. It is important to refer to an authoritative blog, such as the US-Immigration.com blog, which is designed by immigration professionals specifically for immigration applicants.
Sometimes, you have immigration questions which need to be answered. Chances are someone online has the answers. However, as with blogs, reliability varies widely. The US-Immigration.com web pageand blog are useful sources of information that answer some of the more common questions about US immigration. You may just find answers to your questions here. If not, you can add comments to the blog with your questions.
The news is full of information about the latest USCIS changes as well as the latest US immigration laws. However, it can be confusing to try to find all the latest information from numerous media sources. The US-Immigration.com news and information section assembles the latest facts and news that is relevant for you, so that you can enjoy a one-stop resource for the facts about immigration reform and immigration changes.
Immigration RSS feeds help you pinpoint the latest immigration news online quickly and in an organized format. The US-Immigration.com RSS Feed, for example, lets you see the latest information available through US-Immigration.com.