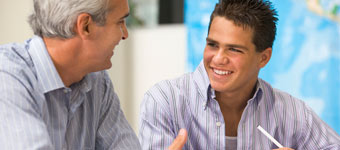 The J-1 visa, also known as "exchange visitors program," is authorized by the Department of State (DOS) and meant for those who intend to participate in an approved program. The goal of these programs is to promote the interchange or persons, knowledge, and skills in the fields of education, arts, and science.
Study
Observation
Conducting research
Instructing or lecturing
Teaching
Consulting
Demonstrating special skills
Receiving training
Receive graduate medical education or training
This is a SEVIS generated form provided by the U.S. program sponsor.
This is a U.S. Department of State form. The applicant uploads a photograph as the applicant process.
Applicants aged 13 or younger and applicants aged 80 or older are generally not required to have a visa interview.
The applicant should bring the following documents to the interview:
A U.S. passport valid for at least six months beyond the intended period of stay in the U.S.
Receipt for payment of visa application (if required to pay before the interview)
Certificate of Eligibility for Exchange Visitor Status, Form DS-2019
Training/Internship Placement Plan, Form DS-7002 (if applicable)
At the interview, the applicant`s documents will be reviewed, their fingerprints will be scanned and a U.S. consular officer will ask them about the visa application.
The consular officer will either approve or deny the visa application at the interview.
The applicant may enter the U.S on a J-1 visa not more than 30 days before his/her program starts