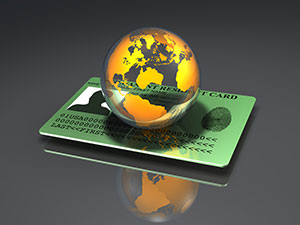 BCIS, the Bureau of Citizenship and Immigration Service was earlier working under the US Department of Homeland Security and was providing services that were once provided by the Immigration and Naturalization Service. Later, BCIS was reformed and it is now known as USCIS. A non-resident can apply for a US Green Card through the USCIS, which now offers the services that were offered by the former BCIS. To get a Green Card, a non-resident must have a sponsor and that sponsor could be his relative or a US employer.
If the sponsor is a relative of the non-resident, the US citizen sponsor must file Form I-130, for him. The US citizen who is ready to sponsor the non-resident must be capable of supporting him financially and must file the immigrant petition for the non-resident. If the non-resident's sponsor is a US employer, then Form I-140 must be filed on behalf of the non-resident, by the sponsoring employer. The non-resident will have to wait until the USCIS (BCIS) approves the immigrant petition that was filed on his behalf and then file an application for an immigrant visa in his home country after he is notified about the approval of the immigrant petition.
Waiting periods may vary and may not be the same for the individuals who are sponsored by US employers and by their relatives. Non-residents who are sponsored by their immediate relatives who are US citizens may not be required to wait for a long time and their petitions will be approved sooner as the immediate relatives of US citizens are not subject to waiting lines. But the other relatives and non-residents sponsored by US employers, will have to wait for a long time to apply for immigrant visas.
However, this immigration process will be easier for non-residents who are able to get sponsors while they are in the United States on valid non-immigrant visas and such non-immigrants can apply for lawful status and Green Cards while in the country. They just need to file petitions for adjustment of status to obtain Green Cards. Likewise, non-residents who are immediate relatives will be permitted to file Form I-485 for adjustment of status while their sponsors file Form I-130 for them but the other relatives and people applying for adjustment of status based on employer sponsorship will have to file their adjustment of status applications only after the immigrant petitions filed on behalf of them are approved.
However, USCIS (BCIS) will conduct background checks to ensure that the non-residents are capable of immigrating to the United States, before issuing immigrant visas and the non-residents may not be able to get into the country if they are found to be inadmissible.