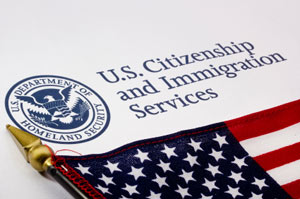 Leon Rodriguez is the new director of U.S. Citizenship and Immigration Services (USCIS). He was sworn in as the director of the immigration agency during a ceremony at the agency's headquarters on June 9, 2014. Rodriquez has replaced Alejandro Mayorkas, who is now the Deputy Secretary for the U.S. Department of Homeland Security (DHS).
Rodriguez will lead USCIS, the agency that administers the country's immigration and naturalization system, and the agency's 18,000 employees. He said that this is a challenging time for USCIS. He also stated that he wishes to work with the entire USCIS family and the agency's partners in order to make sure that the mission of USCIS is carried out with integrity.
The U.S. Senate confirmed Rodriguez as the director of USCIS in June 2014. He earlier served as the Director of the Office for Civil Rights at the Department of Health and Human Services. He held that position from 2011 to 2014. He served as the Chief of Staff and Deputy Assistant Attorney General for Civil Rights at the Department of Justice (DOJ), from 2010 to 2011. He had also served as the county attorney for Montgomery County, Maryland and as a principal at Ober, Kaler, Grimes and Shriver in Washington, D.C.
Rodriguez was born to Cuban immigrants in 1962 in Brooklyn, N.Y. His grandparents immigrated to Cuba from Turkey and Poland, to escape anti-Semitism. When he was four, Rodriguez moved with his parents to Miami. He attended the Brown University and that is where he received a B.A. and then he received his J.D. from Boston College Law School.
Many now believe that the new director of USCIS will clear the backlogs and reduce processing times for Form I-130, Petition for Alien Relative.