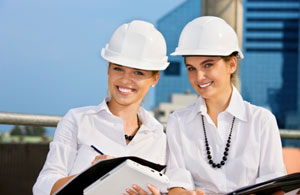 United States attracts citizens of foreign countries and many wish to settle in the country. There are few different ways to immigrate to the United States but the foreign nationals need to belong to an eligible category to immigrate to the country of their dreams. They can get permanent visas through family sponsorship or employer sponsorship. To become eligible for immigrant visas based on family sponsorship, they need to be relatives of U.S. citizens or green card holders. Likewise, to get green cards based on employment, they need to be sponsored by US employers.
It is quite easy to get immigrant visas based on employment but it must be remembered that immigrant visas under this category will not be granted to those who are still looking for jobs in the United States. A foreign national can easily get an employment based immigrant visa only if he has been employed by a U.S. employer and if that employer is willing to sponsor him for lawful permanent resident status.
Every year, USCIS makes available 140,000 employment-based immigrant visas to eligible foreign nationals under five preference categories.
Following are the five employment preference categories
E1 – Employment First Preference: Priority Workers
E2 – Employment Second Preference: Professionals Holding Advanced Degrees and Persons of Exceptional Ability
E3 – Employment Third Preference: Skilled Workers, Professionals, and Unskilled Workers (Other Workers)
E4 – Employment Fourth Preference: Certain Special Immigrants
E5 – Employment Fifth Preference: Immigrant Investors
Foreign nationals to be considered for immigrant visas under the employment based categories, must be sponsored by their prospective employers. Employers in the United States must obtain a labor certification approval from the U.S. Department of Labor. This certification must be obtained only if it is required as all the categories may not require labor certification. After getting this certification, the sponsoring employers must file Form I-140, Petition for Alien Worker, with the immigration agency, USCIS. This petition must be filed for the appropriate preference category.
U.S. employers need to follow the instructions that come along with Form I-140 and file the form with the required fee. Once this form is approved, beneficiaries of those petitions who are living abroad will be required to file applications for immigrant visas at overseas U.S. embassies or consulates. They will be granted immigrant visas after their interviews. With those visas they can travel to the United States and start working there as permanent residents. If the beneficiaries are in the United States while their prospective employers file Form I-140, they can apply for adjustment of status after the immigrant petitions are approved and obtain green cards while in the country without returning to their home countries. The spouses and children of those who immigrate to the United States under this category will also become eligible for follow to join benefits.