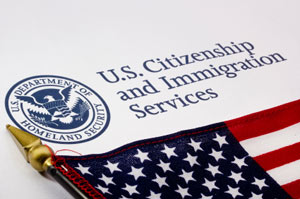 U.S. Citizenship and Immigration Services (USCIS) has expanded the existing provisional waiver process. The program will now allow certain family members of U.S. citizens and legal permanent residents (green card holders) and who are eligible for immigrant visas, to easily navigate the U.S. immigration process.
This provisional unlawful presence waiver is meant for those in the U.S. eligible for a green card but afraid of leaving the country to attend their consular visa interview due to fear that they might be stopped from returning to the U.S. because of the time they spent illegally in the country. Such individuals can apply for this waiver and travel back to their home countries, attend their interviews and get back to the U.S., if their application for a waiver is approved.
USCIS' provisional waiver program aims at promoting family unity. This program reduces the time eligible individuals wait to complete their immigration processing abroad. The program also improves administrative efficiency and reduces the time eligible individuals are separated from their family members who are U.S. citizens or green card holders.
The new rule is an expansion of the provisional waiver process that was established in 2013. This process allows certain immediate relatives of U.S. citizens to apply for provisional waivers for being present in the U.S. unlawfully. They can apply for this waiver of the "unlawful presence ground of inadmissibility" if their U.S. citizen immediate family member would suffer extreme hardship if they were not granted a waiver. The new rule that will go into effect on August 29, 2016, will make more individuals eligible for a provisional waiver.
Currently, only immediate relatives of U.S. citizens are eligible to apply for a provisional waiver before leaving the U.S. for processing of their immigrant visas. Those who believe they will be eligible for a waiver under the new rule must wait until August 29, 2016. This is when the new rule will take effect. Applications submitted before this date may be denied.
USCIS will update Form I-601A, Application for Provisional Unlawful Presence Waiver that applicants will need to submit to get a waiver. The updated form will also be made available on August 29, 2016.