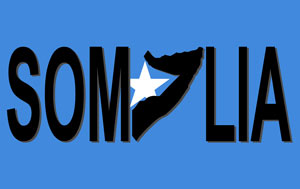 Temporary Protected Status (TPS) for the nationals of Somalia has been extended by the acting Secretary of Homeland Security, Rand Beers. TPS has been extended for an additional 18 months from 18th March, 2014 through 17th September, 2015.
Beneficiaries of TPS who belong to Somalia, who wish to extend their status, need to file their applications for re-registration between November 1, 2013 and December 31, 2013. Applications must be filed with the USCIS during the 30 day period. Applications will not be accepted after 31st December, 2013.
Those who re-register for TPS can get new employment authorization documents. Somali TPS beneficiaries who re-register for this temporary status and apply for work permits will be issued EADs valid through September 17, 2015.
Forms to be Filed for TPS Re-registration
Form I-821, Application for Temporary Protected Status and Form I-765, Application for an Employment Authorization Document, must be filed together by the ones who are applying for TPS re-registration. Applications for work permits, Form I-765, must be filed by all the applicants who are applying for TPS re-registration.
Form Filing Fee
Though the re-registrants need not pay the Form I-821 filing fee, they need to pay the biometric fee of $85. This biometric fee must be paid by applicants who are above age 14. They can also file applications for fee waivers if they cannot afford the fee.
Applicants who do not want EADs need not pay the form filing fee for Form I-765. But those who seek to work in the United States must pay the Form I-765 application filing fee of $380.
Fee Waivers
Fee waivers will be granted to the beneficiaries who cannot afford the form filing fee. People who need waivers can file Form I-912, Request for Fee Waiver, with the USCIS along with their applications for TPS re-registration. People applying for fee waivers must submit several supporting documents with their applications for fee waivers, to establish their inability to pay the required fee. It must be remembered that the applications that do not include the required fee or fee waiver requests will not be considered by the USCIS.