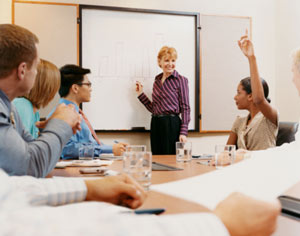 H-3 visas are meant for foreign nationals who seek to come to the U.S. to receive training in a field that is not available in their home countries or to take part in special education exchange visitor training programs. H-3 visas do not permit the visa holders to work here and are issued only for training.
These U.S. visas will benefit foreigners who have been invited by companies in the U.S. to take part in training programs. H-3 visa holders will be allowed to participate in training programs offered by U.S. companies and also work for them, if the job they seek to perform is incidental to their training programs.
The U.S. company that offers the foreign national a training position must file Form I-129, Petition for a Non-immigrant Worker, along with the fee. On approval, beneficiaries of these approved petitions will need to file applications for H-3 visas at U.S. embassies or consulates in their home countries. Once they are issued H-3 non-immigrant visas, they can travel to the U.S.
USCIS generally issues H-3 visas valid for two years. H-3 visa holders cannot undergo training in the U.S. for more than two years. The husband or wife of a H-3 visa holder and their children can get H-4 visas and travel with them to the U.S. Dependents of H-3 visa holders cannot work in the U.S. but they will be permitted to attend school.
People applying for H-3 visas must possess the required experience to complete the training program in the U.S. Those applying for H-3 visas must establish that they would return to their home countries when their visas expire. That is because H-3 visas are non-immigrant visas that are issued to people who intend to stay in the U.S. for a particular time period to attend a particular type of training.