Immigration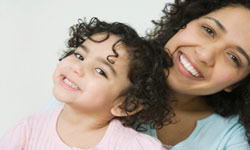 Immigration into the United States can mark an exciting phase of your life, but it can also mean many complicated immigration forms that need to be filled out. Immigration forms allow you to communicate with the USCIS and allow you to request certain privileges or changes of status. Common immigration forms include:


This is one of the most popular immigration forms that non-US citizens rely on. This form is required every time you move; it allows the USCIS to be informed of your next address. By law, you must file this form within 10 days of moving. Order the "Form AR-11 Aliens Change of Address Card pack" now and you will have a pack of 100 cards which you can easily fill out each time you move.
This is an immigration form that you will need to use each time you need to get fingerprinted for employment authorization, government jobs, or some immigration forms. The simple "Form FD-258 Fingerprint (Biometric) Chart" comes in a pack of 100 and includes all the instructions you need for filing the form.
This immigration form is required each time that you assign a US immigration attorney or other professional to represent you with the US. To ensure that this person can represent you, order the "Form G-28 Notice of Entry of Appearance as Attorney or Represent" kit, which contains the form and detailed filing instructions.
This US Visa allows employers to request immigration status for workers. If you run a business and need to hire non-US workers, order the simple "Form I-129 E Visas Petition for a Non-Immigrant Worker" kit today. It contains everything you need to file documents for up to 100 workers for your business.
If you want to bring your future spouse into the US, this is the immigration form you need to file. This form can be notoriously difficult to fill out, so order the Form I-129 F Petition for Alien FiancÚ(e) kit to get the latest forms and all the instructions you need.
If you want to enter the US on a non-work visa, you will generally need to file this immigration form to prove that you will not be a burden on US society. You may need to submit financial evidence as part of this immigration form, which is why you may find the "Form I-864 Affidavit of Support" kit a handy reference. It contains the latest forms as well as clear step-by-step directions.