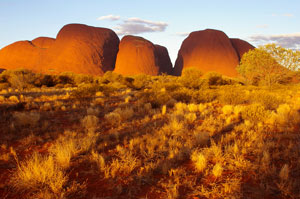 The National Park Service (NPS), that cares for the legacy of the country, was established by the U.S. Congress on 25th August, 1916. NPS was created in order to manage the areas under the U.S. Department of the Interior. NPS will celebrate its 98th anniversary on 25th August, 2014.
This day grants us an opportunity to take an active role in preserving the special places and enjoying them. The birthday of NPS, also known as Founders Day, also grants us an opportunity to reflect on the gifts offered to us by the national parks.
NPS preserves the natural and cultural resources and its value for the education and enjoyment of the people of the country. 402 units of the NPS, including the Jimmy Carter National Historic Site, will join together to commemorate the 98th anniversary of the NPS.
This day will be more special to a few visitors to the Jimmy Carter National Historic Site on 25th August, as they will become new citizens of the country there. A special naturalization ceremony that will welcome 20 new citizens will be conducted here to commemorate the birthday of NPS. This special ceremony is sponsored by the U.S. Citizenship and Immigration Services (USCIS) and the NPS. The special naturalization ceremony will be held at 11:30 am inside the auditorium of Plains High School on Founders' Day at the Jimmy Carter National Historic Site.
This historic site welcomes visitors with free admission to the park daily. All are welcome to watch the special naturalization ceremony. People from 13 different countries will take their Oath of Allegiance to the U.S. and will be sworn as new U.S. citizens.
The Jimmy Carter National Historic Site and Preservation District was created in 1987, by an act of the U.S. Congress. This historic site will also help the new citizens to learn about and reflect on the responsibilities of U.S. citizenship and learn about American identity.
Our readers are encouraged to visit the national parks on this special day and share their experiences with us through our Facebook and Twitter pages.