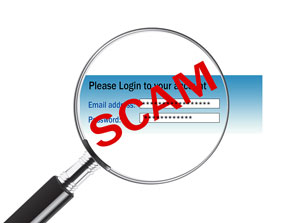 A new telephone scam is now targeting USCIS customers. A new technique called "Caller ID spoofing" is being used by the scammers to display inaccurate information in the recipient's caller ID. The callers pose as USCIS immigration officials and request the recipient's personal information, including their Alien Registration numbers, Social Security numbers, and their passport numbers.
USCIS requires its customers to immediately hang up if they receive such calls. USCIS never calls its customers nor requires them to provide personal information. It also does not call the customers and ask them for any kind of payment.
USCIS customers must not provide personal information over the phone to anyone. They must not agree to make a payment over the phone if they receive calls from someone who claims to be a USCIS official. Customers must protect their personal information. Moreover, they must not provide information about the immigration forms they have filed with the USCIS to anyone.
These scammers target non-immigrants and immigrants applying for US citizenship. Fraudsters who call the applicants say that there are issues with the applications they have filed and require them to pay a certain amount of money to correct the records. Most of the applicants who have been victimized so far are immigrants from India.
USCIS requests payment and supporting documents by sending official letters. USCIS customers can contact the National Customer Service Center if they have questions about their immigration records. They can also make InfoPass appointments and visit local USCIS offices and talk directly to immigration officers.
USCIS has launched an initiative called the Unauthorized Practice of Immigration Law (UPIL), in order to help its customers and to combat scams. This initiative includes information about the tools that would help the customers to detect fraud and to protect themselves from scammers.
People who believe that they have been victimized need report scams to the Federal Trade Commission or to an appropriate state authority. The official USCIS website also includes information on common immigration services scams.