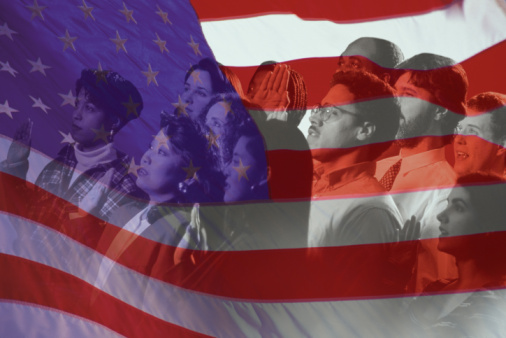 Applying for U.S. citizenship without renewing your green card may not necessarily disqualify your U.S. citizenship. However, the safest choice may be to apply for green card renewal with Form I-90 before you apply for citizenship.
U.S. law states that if you are a permanent resident who is 18 years or older, you must have a valid green card with you at all times. This law does not change if you are eligible and/or in the process of applying for U.S. citizenship.
The Naturalization Process and Your Green Card
U.S. permanent residents file Form N-400, Application for Naturalization to apply for U.S. citizenship. In general, the process of citizenship through naturalization takes about 6 months to complete and it includes:
Preparing and Submitting the N-400 application
Attending an appointment to submit your fingerprints
Going to the citizenship interview and passing the citizenship tests
Taking the oath of allegiance at the naturalization ceremony
Although the U.S. Citizenship and Immigration Services (USCIS) does not explicitly state that your green card must be valid during all of the naturalization process, it's hard to say if the immigration officer reviewing your application will find it to be a problem.
Remember that when you file any immigration application, you want to demonstrate that you are following all of the rules. It's possible that an expired green card can cause delays in your application.
Importance of a Valid Green Card
Your green card is the only proof you have of your permanent resident status. Although the status does not become invalid if your green is expired, it's difficult to prove it to people who are not experts in U.S. immigration laws. When applying for jobs, traveling outside the U.S., or filing any government requests, you will need to show a valid green card. It's important to renew it so that you won't run into any issues.