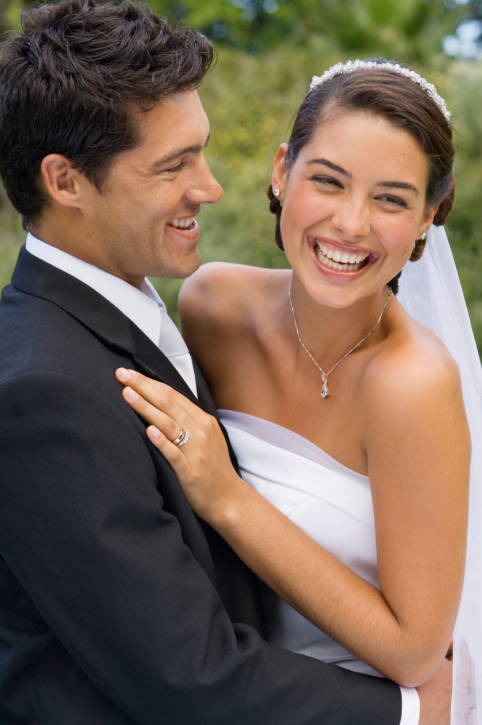 A US citizen can marry a foreign national and create a path to the Green Card status. The process has a timetable, and it takes about 640 days.
The Fiancé Visa
The process begins when the US spouse applies for a Visa to bring his or her fiancé to the US. The US citizen may file a form I-129 with the USCIS to get a K-1 Visa. The K-1 Visa is a 90-day permission to stay in the US, and its purpose is to accommodate a marriage. The couple has 90-days to get married and start a life together. If they do not marry within 90 days, the K-1 Visa expires, and the government may deport the foreign fiancé.
Adjustment of Status
After the marriage that must take place within 90 days, the foreign spouse can ask for an Adjustment of Status. The law recognizes two categories of relationship, and the spouse falls into the immediate relative category. The immediate relative category has available Visas, and there should not be a wait in a queue to get a Visa number. The US spouse initiates the process by filing a Form I-130 plus any additional forms to cover such things as travel, spouse relationship(I-130A), or spouse's children.
Two-Year Green Card
If the USCIS approves the application or adjustment of status, then they issue a conditional green card. The conditional card has a restriction; the card expires after two years. Within 90 days of expiration, the couple must petition for a permanent card or Form I-751, Petition to Remove Conditions. The two-year period of the conditional card provides the USCIS with a chance to observe the marriage and determine that is is a real marriage and not just an attempt to get a permanent Green Card. The couple must file a form I-751 and provide supporting evidence to show their married life is authentic.
Approval of Green Card
The USCIS can review the application and approve it based on the evidence and facts presented. They frequently ask for more information and a meeting. The purpose of the questions and meetings are to demonstrate that the couple lives together and shares a life as a married couple. The process includes going into an office for biometrics (such as fingerprints, background checks) for a new card.
Upon approval, the USCIS issues a 10-year Green Card that the foreign spouse can renew as long as the applicant meets its conditions. The fee is $85 for biometrics and $595 for the adjustment; the total is $680.00.
The Green Card Marriage Timeline is about 640 days from filing the I-751 to final approval.
Related Articles:
How to Get a Green Card by Marriage 
What You Need to Know About Green Card By Marriage? 
Green Card Through Marriage – Interview Tips
Errors that Impact Marriage Based Green Card Applications  
Updated on 5/24/2018