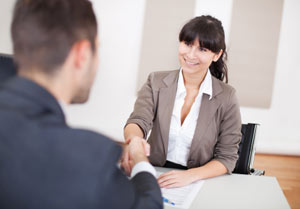 Millions of immigrants come to the U.S. every year on immigrant visas. They come here believing that they will get a better life. Those who have relatives in the U.S. can immigrate based on family sponsorship. Those who get jobs in the U.S. can immigrate if their employers sponsor them for green cards. Likewise, there is a way through which wealthy foreigners can get U.S. green cards. They can immigrate to the country through the EB-5 immigrant investor visa program.
The EB-5 program allows foreigners who are capable of investing between $500,000 and $1,000,000 in a business in America to get green cards. Wealthy foreigners view this program as a fast pass to green card and ticket to U.S. citizenship.
This program benefits the country's economy and helps American businesses get the required funds. According to U.S. Department of State (DHS), this program has generated more than $8.6 billion in investment since 1990. It has also created 57,000 new jobs since then.
The immigrant investor visa program has drawn the attention of Chinese millionaires. Many Chinese nationals come here to give their children an opportunity to attend top colleges in the U.S.
In 2004, only 13 percent of EB-5 visas were issued to Chinese nationals whereas 90 percent of these visas were issued to them in 2014. The U.S. government issues 10,000 investor visas every year. The quota was reached in August in 2014 but this year, the program has reached its quota earlier. That is because of the growing demand for investor visas from Chinese nationals. Due to the huge surge, DHS has announced that no more EB-5 immigrant visas will be made available to Chinese nationals for the rest of the fiscal year that ends September 30, 2015.