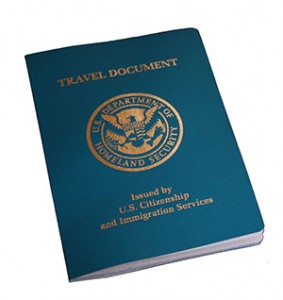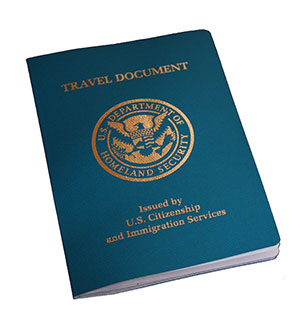 DACA (Deferred Action for Childhood Arrivals) status comes with several benefits. DREAMers who receive deferred action status get a two year reprieve from deportation. Along with that they can get renewable work permits. They can also get Social Security cards and driver's licenses.
The other most important benefit that these DREAMers get is the ability to travel abroad. However, these DREAMers will get into trouble if they travel abroad without permission. To travel abroad legally, a deferred action recipient must get an advance parole document. To get advance parole, Form I-131, Application for Travel Document, must be filed.
This advance parole document issued by the USCIS grants the holder of this document permission to travel abroad and to return to America, even if the person does not hold a valid visa. To get this document, the deferred action recipient must file an application for a travel document with the USCIS and pay the required form filing fee.
Apart from that, the applicant must establish that he/she seeks to travel abroad for humanitarian, employment or educational purposes. In simple words, a person who has been granted deferred action status can travel abroad only for compelling reasons, he/she cannot travel abroad for vacation.
DREAMers who have filed applications for deferred action status cannot travel abroad while their petitions are pending and cannot file applications for travel documents. If they leave the country while their applications are pending, their request for DACA status will be denied.
However, it is unclear what qualifies as a humanitarian purpose. USCIS now has to clarify whether the deferred action recipients can get travel documents and travel abroad to visit their family members who were deported in the past.
There are many DACA recipients in the United States who have been separated from their family members. They are unable to meet their relatives and parents as they cannot travel abroad. DACA recipients who travel abroad with travel documents also face risks as advance parole does not guarantee readmission into the United States.
These DREAMers who travel abroad and return to the United States will be inspected by immigrants offices at the port of entry. Only after inspection, the DACA recipients who hold advance parole documents will be granted entry into the country.
Activists say that the USCIS must permit the DACA recipients to visit their families. They also want the immigration authorities to ensure that these DREAMers who hold advance parole documents are not denied entry into the country.