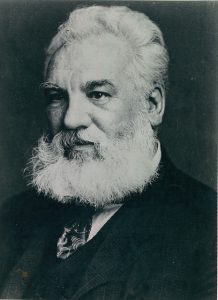 What have immigrants done for the U.S.? This question is popular among Americans who are unaware of the contributions made by immigrants. Many still believe that the immigrants come to the U.S. with an aim of taking away jobs from Americans. However, that is not true and there are many immigrants who have made notable contributions to the country. Here are few famous immigrant Americans who are inventors, actors, etc., and have their birthdays this month.
Alexander Graham Bell, who is well known for his invention of the telephone was born on March 3, 1847. He was a Scottish-American scientist and an engineer. He obtained his U.S. citizenship in 1882 through the official naturalization process.
Rachel Hannah Weisz, who celebrated her birthday on March 7, became a naturalized U.S. citizen in 2011. She was born in London and is a British citizen by birth. She is a very famous actress and a former fashion model. She is well known for her roles in the films, Chain Reaction, and The Constant Gardener. She also received an Oscar for her role in The Constant Gardener. Apart from that, Weisz has also received a Golden Globe and a Screen Actors' Guild award.
Albert Einstein, who developed the theory of relativity was born on March 14, 1879. He was a German-American theoretical physicist. He received his permanent resident status in the U.S. in 1935 and received his American citizenship in 1940.
Kalpana Chawla, the first Indian-American astronaut in space, was born in Haryana, India. She obtained citizenship in the U.S. in 1988, when she was 29 years old. She was killed in the Columbia space shuttle disaster in 2003.
Elaine L. Chao served as the 24th U. S. Secretary of Labor between 2001 and 2009. She arrived in the U.S. as an immigrant when she was eight years old. She was the first Chinese-American woman to serve in the cabinet of a U.S. President.
Following are other famous immigrant Americans with birthdays in March.
Khaled Hosseini (March 4, 1965), Casimir Pulaski (March 6, 1745 – October 11, 1779), Keith Rupert Murdoch (March 11, 1931), Louis Prang (March 12, 1824 – September 14, 1909),  Oscar Hedstrom (March 12, 1871 – August 29, 1960), Cesar Luna (March 14, 1970), Mario Molina (born March 19, 1943), Charles Pfizer (March 22, 1824 – October 19, 1906), William Shatner (March 22, 1931), Wolf Isaac Blitzer (March 22, 1948), Juan Uribe (March 22, 1979), Wernher von Braun (March 23, 1912 – June 16, 1977), Kyrie Andrew Irving (March 23, 1992), Harry Houdini (March 24, 1874 – October 31, 1926), Starlin DeJesus Castro (March 24, 1990), Oscar Mayer (March 29, 1859 – March 11, 1955), Elle Macpherson (March 29, 1963), Anne Elisabeth Jane "Liz" Claiborne (March 31, 1929 – June 26, 2007)
Famous Immigrant Americans who were Born in July
Famous Immigrant Americans Who Were Born in August
Famous Immigrant Americans Who Were Born in September
Famous Immigrant Americans Who Were Born in October
Famous Immigrant Americans Who Were Born in November
Famous Immigrant Americans Who Were Born in December