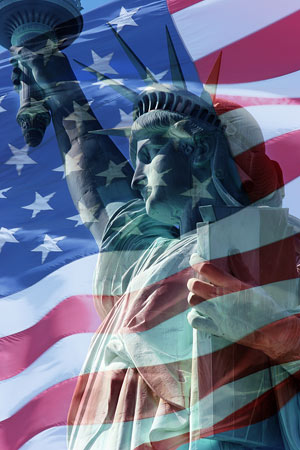 Gustavo A. Casillas is now a proud U.S. citizen and the owner of Gustavo's Mexican Restaurant and Bar, in Cortex. Gustavo, who is from a small town named Juchitlan in Mexico, immigrated to the U.S. on a work visa. He had been working hard since 2002 to achieve his dream of owning a restaurant and becoming a U.S. citizen. It was in May 2017 that he received his citizenship and achieved his goal, according to durangoherald.com.
He was just 18 years old when he arrived in Salida. He enrolled in high school and took biology, math, history, and geography while he was also trying to learn English, which was not easy for him. But his parents, uncle and his supportive language teacher helped him succeed. His parents are from poor, large families who are now successful teachers.
Gustavo, who first entered the restaurant business in Arizona, settled in Cortex, a small town similar to his hometown in Mexico, in 2011. It was through his uncle that he understood that it is important to learn English to be successful in the U.S. However, learning English was not easy for him. He had to seek the help of a tutor to learn the language. Fortunately, he found Maggie Falconi, a good tutor with whose guidance he learned English. It was his tutor who also motivated him to open a restaurant and fight for his dream.
As Gustavo aimed at becoming a U.S. citizen, he made sure he stayed out of trouble, followed rules, and kept track of everything. He applied for citizenship in October. He was a good candidate for citizenship as he followed all procedures and maintained a clean record. He submitted his fingerprints and took the U.S. citizenship test. As he studied English and was well prepared, he was able to pass the test. To him, the biggest moment was taking the Oath of Allegiance to the U.S. in Denver, in May. He took the oath along with 50 other people from China, France, Africa, El Salvador, and Thailand. He is now a proud U.S. citizen.
Just like Gustavo, there are many other immigrants longing to achieve their dream and become American citizens. U.S. Citizenship and Immigration Services offers a lot of resources to help eligible green card holders to apply for citizenship. Those wanting to become U.S. citizens must make sure they meet all citizenship requirements and have a clean record, before filing their citizenship applications. The next step is to learn English and the civics questions for the U.S. citizenship test and interview. If their applications are approved and if they are successful in their interview, they will receive their citizenship.