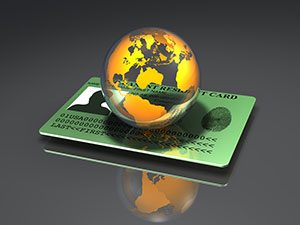 Foreign nationals who invest in the United States will be granted Green Cards, in return for their investment. However, they need to file several applications, undergo criminal background checks and submit several other supporting documents, to become lawful residents. EB-5 visa program is a program of the USCIS, that grants lawful status to eligible foreign investors. The US Congress supports this EB-5 visa program and the senators who are drafting an immigration reform proposal say that they are planning to expand existing visa programs that would boost the economy of the United States.
However, there are many who are against the EB-5 program and they say that this program is helping wealthy foreign nationals to buy US citizenship and that it is also helping them to overtake the others who have waited for years. This EB-5 program began in the year 1992 and this program has created more than 50,000 new jobs in America. Similarly, 29,000 foreign investors have received their visas and they have invested more than $6.8 billion, in US businesses. This program benefits US developers as the program provides them cheap financing. US developers will have to pay higher rates if they go for traditional financing but they pay very small returns to the EB-5 investors and in most cases they offer only around 2 or 3 percent.
According to Angelique Brunner, president of EB5 Capital, foreign investors are more interested in obtaining Green Cards and not in big returns. USCIS officers said that they are set to issue more than 9,000 EB-5 visas this year. Every year 10,000 visas out of the total 140,000 employment-based immigrant visas, will be granted to foreign investors under the EB-5 program and this year the country is likely to grant all the 10,000 visas to eligible foreign investors as the demand for EB-5 visas is increasing. Reports state that around 70 percent of the EB-5 visas are going to investors from China, South Korea, India, Canada and the United Arab Emirates.
To participate in this EB-5 visa program, a foreign national must invest around $1 million in a project and $500,000 if the project is in a rural area. Earlier only 10 USCIS staff members were reviewing the EB-5 visa applications and now the number of staff members has grown to 50. Alejandro Mayorkas, director of USCIS, said that the complex EB-5 visa applications are being reviewed by economists and business lawyers and he said that he has added business lawyers and economists in order to shorten the application processing times and also to increase the competitiveness of the United States as many other countries like Canada and Australia also have similar programs.