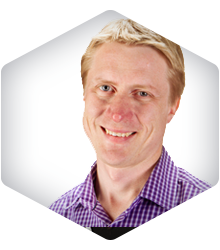 Bjorn Billhardt, a native of Hamburg, Germany, is now U.S. citizen. He came to the U.S. as an exchange student when he was 15. He holds an MBA and a dual BA/BBA. He founded Enspire, a leadership development company in 2001 with an aim of helping people develop their professional careers.
Billhardt recently testified before the Senate Judiciary Committee as an immigrant entrepreneur, about the economic benefits provided to the country by the H-1B visa program, according to TheHill. He said that he worked hard and built his company in the country. He is also an ambassador for the Austin FWD.us chapter.
Billhardt fell in love with the U.S. soon after he came here. He won scholarships to two top American universities, the University of Texas and then Harvard Business School and received his degrees from these universities. He started Enspire while at Harvard without family help and now his company has over $5 million in revenue. It has created jobs for more than 30 Americans.
Enspire aims at helping people develop their professional careers and sells leadership development programs. Apart from that, it also sells e-learning software to organizations like GE, MIT and the World Bank.
It was very hard for Billhardt to remain in the U.S. and study here as his family was not able to support him financially. Being an F-1 student, he only had very limited job opportunities. However, he managed to complete his education and also start his own company.
Billhardt applied for an H-1B visa to grow his company. He said that he was able to create jobs for dozens of Texans and grow his company Enspire, only with the H-1B visa program. While in the U.S. on an H-1B visa, he applied for legal permanent resident status. He got his green card and later applied for U.S. citizenship. Billhardt obtained citizenship in 2012 and he now lives in Austin, Texas with his American wife and children.
Billhardt was not able to thrive in Germany and he said that the U.S. let him dream big. He was able to gain education and confidence by studying in the U.S. He said that he would not have had a fulfilling path if he had remained in his home country.
Billhardt said that the U.S. would not be home to Google, Yahoo and other companies without immigrant entrepreneurs. According to him, skilled immigrants boost the country's economy. They also create jobs for Americans.
London, Berlin, Singapore and Dubai have started to attract immigrants by letting them dream big similar to the U.S., Billhardt said. Many wish to establish companies in other countries due to the broken immigration system of the U.S. which he feels is hurting its competitiveness. He said that the country's immigration system is badly broken and it requires a permanent legislative solution. The U.S. must not turn away talented individuals. According to Billhardt, they must be given opportunities to stay in the U.S. and contribute to the country.