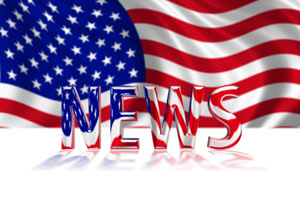 Update to Form I-751
U.S. Citizenship and Immigration Services (USCIS) has revised Form I-751, Petition to Remove Conditions on Residence. This USCIS form must be filed by a conditional resident to remove conditions on residence and to get a ten year green card. The new version of the form dated 11/23/15 is now available for use. USCIS will continue to accept the older version of Form I-765 dated 04/13/2013 until February 29, 2016 after which only the new version of the form will be accepted. Applicants can find the edition date at the bottom of the form.
Change in Mailing Address for Form I-290B for Form N-600 or Form N-600K
USCIS customers filing Form I-290B, Notice of Motion or Appeal to appeal a decision of USCIS on Form N-600, Application for Certificate of Citizenship or Form N-600K, Application for Citizenship and Issuance of Certificate Under Section 322, on or after January 1, 2016, must mail the form to the Chicago Lockbox facility. USCIS local field offices will no longer accept Form I-290B. A grace period of 30 days will be provided to the customers during which the local field offices will forward Form I-290B filed with them to the Chicago Lockbox. The 30 day grace period will end on January 30, 2016. After January 30, 2016, local field offices will return the I-290B applications they receive.
Address to which Form I-290B for Form N-600 or N-600K must be mailed:
U.S. Postal Service                                                                       USPS Express Mail/Courier
USCIS                                                                                           USCIS
P.O. Box 805887                                                                            Attn: FBAS
Chicago, IL 60680-4120                                                                  131 S. Dearborn, 3rd Floor
                                                                                                     Chicago, IL 60603-5517
Workload Transfer from the Vermont Service Center
USCIS has started to transfer workload from its Vermont Service Center (VSC) to the California Service Center (CSC) and Nebraska Service Center (NSC). USCIS transfers cases among its different service centers to balance workloads. Form I-539, Application to Extend/Change Nonimmigrant Status and Form I-765, Application for Employment Authorization are the two applications that will be affected. Form I-539 will now be processed by the CSC and Form I-765 filed by asylum applicants whose applications for asylum filed after January 4, 1995 are pending, will be processed by the NSC.
USCIS customers who filed applications with the VSC and whose cases are transferred to other service centers, will receive transfer notices from USCIS. This transfer will not have an adverse impact on the processing times. Similarly there will be no change to the application receipt numbers. Applicants can check their case status with their receipt numbers at USCIS Case Status Online. While contacting the National Customer Service Center (NCSC) or USCIS regarding their cases, they will need to provide their receipt numbers and mention that their cases have been transferred to a new service center.
As there will be no changes to the form instructions, people looking to file Form I-539 and Form I-765, can continue to file them at the address on the form instructions page.