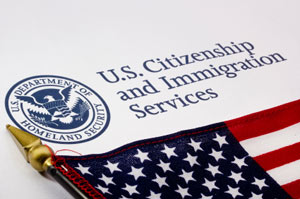 To obtain immigration benefits, applications must be filed with the USCIS. Most of the USCIS forms can be filed online and very few forms must be filed at local USCIS offices. Local offices deal with non-asylum related applications and these offices provide limited information on USCIS forms.
It is recommended to first check the USCIS website, prior to visiting a local office. That is because USCIS provides all the required information through its website and by phone. Apart from that, the agency also provides the applicants in person services by appointment.
Applicants who need to visit local USCIS offices to obtain information related to the forms they have already filed, need to schedule appointments using USCIS INFOPASS. By scheduling appointments, prior to visiting USCIS offices, applicants can minimize their wait time.
Most of the USCIS applications can be filed electronically. There are few forms that cannot be e-filed and such forms must be mailed to USCIS Service Centers. Very few forms must be filed at the local immigration offices. Applicants, prior to filing their petitions, need to go through the form filing instructions and follow those instructions.
If the form filing instructions that accompany a particular USCIS form says that the petition must be filed at a local office, applicants will have to file that form at the right local office. The USCIS office locator will help the applicants to find local offices. They need to follow the form instructions and mail their petitions to the local offices or file in person.
USCIS local offices schedule interviews, if interviews are required to process cases. These local immigration offices are responsible for conducting interviews and for the final adjudication of certain petitions. These offices deal with applications filed by people who seek to obtain permanent resident status based on family sponsorship and with naturalization applications.
Applicants must remember that applications for US citizenship and for permanent resident status, must not be filed with local offices but with a regional service center or the national benefits center. The agency that accepts these petitions will initially review these applications and then forward the petitions to the respective local offices that serve the geographical location of the applicants after interviews are scheduled.