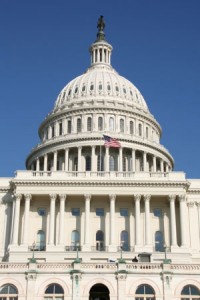 The Republicans have taken control of the U.S. Senate and have claimed total congressional control. The Republican National Committee Chairman Reince Priebus stated that the Americans have put their trust on the Republican Party. The 435 seat House of Representatives was held by the Republicans since 2010 and now they have also taken control of the Senate.
Democrats worked hard to draw the attention of the Americans but were not able to attract the voters. The Republican Party won in Colorado, Arkansas, South Dakota, Colorado, Iowa, Montana, North Carolina, and West Virginia. Votes are still being counted in other states and the party is expected to post more gains. Republican Senator Mitch McConnell, who is likely to lead the Senate, stated that the Americans have voted against a government that they were not able to trust.
Americans are unhappy with the Obama Administration. They are worried about the economy and this is one reason they have given the Republican Party a majority in both the Senate and the House. Republican Senator Mitch McConnell was congratulated by the Democratic Senate leader Harry Reid on becoming the new Senate majority leader. Reid stated that the Americans want both the parties to work together and that he is looking forward to work with Senator McConnell to get things done for the middle class.
The new Congress will be sworn in in January and the Republican party will have full power to worsen President Obama's agenda. They are likely to force President Obama to approve the Keystone XL Pipeline and are likely to be against Obamacare and corporate tax reform. Though the party has gained control of the Senate, the party will be under pressure as it needs to prove that it is capable of setting things right and moving the country forward. Americans now believe that the party would move forward legislative priorities that are popular among the American public.