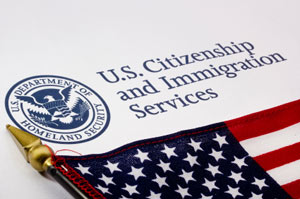 People who have filed immigration and naturalization forms with the U.S. Citizenship and Immigration Services (USCIS), can track the progress of their applications. They can receive updates on their cases by e-mail or by phone. There is also an online system that permits the applicants to check the status of their USCIS cases online.
USCIS assigns unique 13-character application receipt numbers to all the visa applications filed with the agency. Those numbers will help the USCIS customers to check the status of the applications they have filed using USCIS "My Case Status".
People who have filed immigrant petitions, Form I-130, Petition for Alien Relative and Form I-140, Immigrant Petition for Alien Worker, can check the status of their applications online. Likewise, the status of H-1B visa applications, applications for employment authorization documents and travel documents, adjustment of status, naturalization and other immigration forms, can be checked online.
Receipt numbers assigned by USCIS are unique 13 digit alphanumeric numbers. The first three characters of the receipt numbers signify the particular USCIS service centers where the applications are being processed. If their receipt numbers start with WAC, it means the California Service Center is processing their cases.
Following are the four service centers and their three letter codes.
WAC – California Service Center
LIN – Nebraska Service Center
SRC – Texas Service Center
EAC – Vermont Service Center
USCIS customers can check the status of their cases by going to the USCIS "My Case Status" page. The left side of the page will have a box into which they need to enter their receipt numbers. They need to enter the complete 13 character receipt number into the box without spaces.
Followed by that, they need to click on the "check status" button. They will then be taken to a new screen that will show them the status of their cases. USCIS also offers case status information in Spanish for Spanish speaking immigrants.
USCIS customers also can create accounts and register to receive case updates by text messages or e-mails.