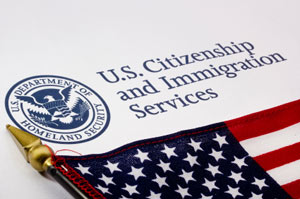 There are a variety of tools offered by U.S. Citizenship and Immigration Services (USCIS) that their customers can make use of. People who have filed immigration or naturalization applications with USCIS can keep track of their cases by making use of these tools.
Instead of calling the USCIS national toll free number for information on their cases, they can easily use the online tools and get the required information. These tools will permit them to verify their eligibility for employment in the U.S., check the progress of their cases and to make appointments at USCIS local offices.
USCIS has now added new features to its e-Request tool. This is an online inquiry tool through which the applicants can submit questions about their pending cases. They can submit questions if USCIS is taking longer than the posted processing times to process their cases.
Applicants who have not received expected notices from USCIS, such as their biometrics appointment notices and or their interview notices, can use the e-Request tool to submit inquiries. This tool can also be used by applicants who are physically disabled, to request disability accommodations at USCIS offices.
In case USCIS has issued cards, notices or documents with typographical errors, USCIS customers can submit questions about the errors in the documents they have received, using this online tool. If USCIS has issued cards or documents and if the customers have not received them in the mail, they can submit inquiries about those documents and the new features USCIS has now added to the e-Request tool will enable them to do so.
To use this service and to submit questions, applicants need to provide their application receipt numbers. Once the applicants submit their requests, they need to wait for at least 30 days for USCIS to respond. In case they do not receive a reply from USCIS within 30 days of submitting their requests, they can initiate new requests.