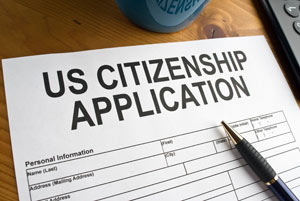 The Veterans Day is celebrated every year on 11th November, in the United States. USCIS celebrates this day by conducting special naturalization ceremonies and honors the past and the present members of the US Armed Forces. The Veterans Day Parade was held on 11th November and Americans celebrated this day with parades and wreath-laying ceremonies.
USCIS has granted US citizenship to more than 90,000 members of the US Armed Forces since 2002. This year, the first special naturalization ceremony in honor of the Veterans Day was conducted on 7th November and ceremonies will continue through 13th November. USCIS is welcoming 8,000 new US citizens through 120 special ceremonies.
A special ceremony will be conducted on 13th November, in honor of the Veteran's Day, at the Women in Military Service for America Memorial at Arlington National Cemetery in Virginia. During this ceremony, the Oath of Allegiance will be administered by the Acting Secretary of Homeland Security, Rand Beers. Dr. Rahul Jindal, a transplant surgeon, will be recognized as an Outstanding American by choice by USCIS Deputy Director Lori Scialabba.
Naturalization at Basic Training Initiative is a program that was developed by the USCIS with the US Department of Defense. This program allows non US citizens who have enlisted in the US Armed Forces to complete the naturalization process and obtain US citizenship during their basic training. Through this initiative, five recruits will get their naturalization certificates at a ceremony that will be held at the Marine Corps Recruit Depot in San Diego.
USCIS takes this opportunity to thank the immigrant veterans for the sacrifices they have made and for protecting the country. USCIS also helps the active-duty service members and those who had been discharged, to easily navigate the complex immigration system of America.
According to the Migration Policy Institute, around 23 percent of foreign-born military personnel are from the Philippines, 20 percent are from Mexico and most of the foreign-born military personnel are from these two regions.
Several immigrants have made sacrifices for the United States through military service and many have fought for American Independence. USCIS conducts special naturalization ceremonies commemorating the Veterans Day to honor such immigrants who served the United States.