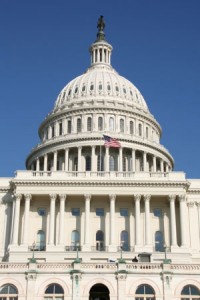 The House Republicans are looking to block President Obama's immigration orders. They have proposed amendments to a House immigration bill that would defund Obama's executive order on immigration reform. Their other amendment would block Obama's Deferred Action for Childhood Arrivals Program (DACA) that grants undocumented youth who illegally came to the country a chance to remain and work here legally.
The President stated that the country cannot deport all the undocumented immigrants living here. His orders would grant a reprieve from deportation to several undocumented immigrants but not to all. Under his new immigration rule, immigration authorities will focus on deporting immigrants with criminal records. President Obama implemented his immigration rule as the U.S. Congress failed to act.
Martin Gutierrez of Catholic Charities told that the efforts of the House Republicans to block Obama's actions are disappointing. He said that though the President's actions do not benefit all the undocumented immigrants living in the country, it is important as it will help millions to stay back in the U.S. He also stated that the U.S. Congress needs to address the whole immigration reform issue by passing a comprehensive bill.
Freshman Rep. Ralph Abraham, R-Alto stated that the House Republicans will come up with a solution to the issue and deal with immigration reform the right way. He said that the actions taken by the President ignore our country's laws and it is not the right way to address the issue. However, Democrats may not support the amendments the House Republicans are looking to pass. Their amendments against Obama's executive actions may not get enough votes in the Senate and the Republicans cannot expect support from Democrats in the issue.
Funding for DHS will cut off on February 27, 2015. The White House has stated that it would not accept any DHS funding bill passed by the Republicans with immigration restrictions. House Speaker John Boehner said that his party's aim is to fund DHS but not Obama's immigration actions. However, he did not say what he would do if the House measure fails to pass the Senate or if the President vetoes it.