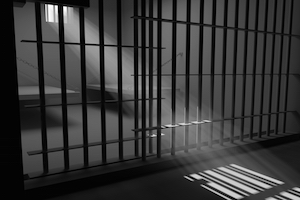 Inspections of US Immigration and Customs Enforcement (ICE)-run immigration detention centers are ineffective and frequently result in favorable ratings being given to centers that have abused human rights, according to a new report released by advocacy groups yesterday. The report says that the inspections are important, as the ratings they generate help to determine whether taxpayer dollars continue to be used to fund entities that keep immigrants in detention.
"The failures of the inspection system … really do make ICE complicit in obscuring human rights violations in detention facilities," says the National Immigrant Justice Center (NIJC) director of detention, Claudia Valenzuela. The NIJC was responsible for the publication of the report with Detention Watch Network, with the latter's policy director, Mary Small, describing the inspections as "laughable" and containing "barely any relation" between the ratings the facilities receive and their well-documented deficiencies.
The report points to, among others, the Eloy Detention Facility in Arizona. This facility has not failed an inspection in nine years, despite having a higher number of deaths than any other facility and six apparent suicides in the last 12 years. In June an investigation was launched by Representative Raul Grijalva after numerous reports of sexual assault at the facility.
"The ICE inspection system is inadequate and has failed to resolve the substantial and pervasive human rights violations detained immigrants face in ICE custody," the report concludes. US Immigration and Customs Enforcement spokeswoman Danielle Bennett says that the report is currently under review.