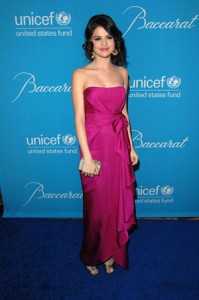 Hispanics have made a lot of contributions to the U.S. in almost all fields from entertainment to politics. Following are few influential Latinos in the U.S.
Selena Gomez
Selena Gomez was born in Grand Prairie, Texas and her heritage is a mix of Hispanic and Italian as her mother Amanda Cornett is of Italian descent and Ricardo Joel Gomez, her father is of Hispanic descent. Selena had been a goodwill ambassador for UNICEF and she also has done a lot of activities for charity. She was made spokesperson for the Trick or Treat campaign that worked to raise awareness of the struggles of the children in Ghana.
Antonio Villaraigosa
Antonio Villaraigosa is of Mexican descent and he served as the 41st mayor of Los Angeles, one of the cities with the largest Latino populations in the U.S. Villaraigosa's father immigrated to the U.S. from Mexico. During his tenure as mayor, he enacted a special legislation to improve the quality of life for the undocumented residents in the city and that allowed them to obtain ID cards, open bank accounts and use public libraries.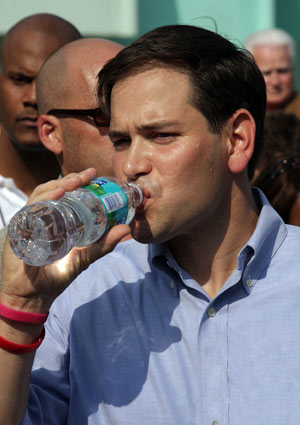 Marco Rubio
Marco Rubio's parents, Mario Rubio and Oria Garcia immigrated to the U.S. in 1956 from Cuba and obtained U.S. citizenship in 1975. He served in the Florida House of Representatives from 2000 to 2008 and in 2008 was elected to the U.S. Senate. Rubio is one of the three Latinos in the U.S. Senate and is considered a top 2016 GOP presidential candidate.
Jennifer Lopez
Jennifer Lopez is one of the most celebrated Latinas in the entertainment industry. She was born in The Bronx, New York to Puerto Rican parents Guadalupe Rodriguez and David Lopez. She is an actress, author, fashion designer, dancer, producer, and also a famed singer. Lopez signed a deal to judge American Idol which she used as a springboard for a comeback when her career seemed to be fading. She recently received the 2014 Icon Award at the Billboard Music Awards.
Cesar Conde
Cesar Conde is the Executive Vice President of NBC Universal, that has under its umbrella film and television distribution, theme parks, news, home entertainment distribution, film and television production. He was born to Cesar A. Conde, Peruvian born cardiologist and Maria Conde, a Cuban immigrant. NBC Universal is one of the most influential and largest media and entertainment companies in the U.S. Conde also launched a campaign named "Ya es hora" that encouraged eligible Hispanics to obtain U.S. citizenship and register to vote.