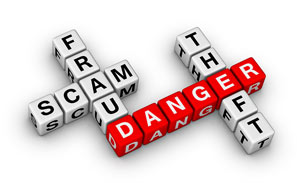 An immigration reform bill that was introduced by the Gang of Eight, has passed the Senate, but not the House that is controlled by the Republicans. The bill must pass the House and only then it will be signed into law. Undocumented immigrants in America must understand that the reform has not yet passed. A legislation, to be signed into law, must be passed by both the Senate and the House. This immigration reform bill has passed the Senate but not the House.
People must be aware of fraudsters looking to scam them. Many who call themselves immigration specialists are now telling innocent people that immigration reform has been passed and are advising them to start filing applications. Innocent people also pay money to start their cases. Scammers are targeting people who have been living in the country for several years and who have been working there. Undocumented immigrants who always wanted to be a part of the country rely on these scammers who are trying to defraud them.
Most of the undocumented immigrants are vulnerable. They somehow want to legalize their status and they are ready to do anything to enter the legalization process. Scammers take advantage of such people. Many have also started to collect fines from immigrants stating they would get them Green Cards.
Immigration counselors say that the undocumented immigrants who are trying to become legal residents of the country must be aware of such fraudsters who ask money in advance. It is necessary to understand that immigration reform is yet to be passed and that the undocumented immigrants cannot apply for legal status now.
Only after the US Congress passes a comprehensive bill, unauthorized residents could enter the legalization process. Many are unaware of immigration reform and are not familiar with the legal system of America. If the people in America are aware of the legislative process of the country, they will not become victims of fraud. Hence, they need to keep themselves informed in order to prevent themselves from becoming victims of immigration reform scams.