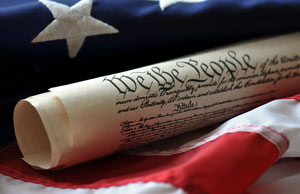 In remembrance of the signing of the U.S. Constitution, Constitution Day and Citizenship Day is celebrated every year on September 17. USCIS commemorates this day by holding special naturalization ceremonies. More than 27,000 people will receive their naturalization certificates this year, between September 17 and September 23, the Constitution week.
Constitution Day recognizes all those who are U.S citizens. Naturalization ceremonies are conducted during the week to recognize the efforts made by the immigrants to know about the country and its government and to become a part of this great nation.
Many U.S. citizens are either not aware of our Constitution or know very little about it. During this Constitution week, they can spend time to check out the U.S. Constitution. They can also take a quiz to see what they know about this document. However, newly naturalized citizens who recently took the U.S. citizenship test may be aware of it as the Constitution and the rights and responsibilities of American citizenship appear in several places on the U.S. citizenship test.
The civics portion of the test includes questions like, "What does the Constitution do?", "What is the supreme law of the land?", "What do we call the first ten amendments to the Constitution?" and "What are two rights of everyone living in the United States?" Prospective citizens preparing for their citizenship test can find all the civics questions in the Pass the US Citizenship Test and Interview DVD.
Generally, Americans celebrate this day by singing patriotic songs and attending parades. They also spend this day by reading the four page U.S. Constitution and reflecting on the citizenship rights and responsibilities offered by the country. This day is a meaningful day for those who were lucky enough to be born here and for those who obtained citizenship by going through the naturalization process. There are scores here and across the globe who dream of becoming U.S. citizens. This day grants all Americans a chance to reflect on their citizenship that is still an unattainable dream to many.
There are many who still have not applied for citizenship in the U.S. due to various reasons. Some do not apply for citizenship as they believe that they may not be able to get through the naturalization test. US-immigration.com helps such individuals to take their tests easily by providing helpful interactive guides on U.S. history and the English writing exams. These guides come with subtitles in Spanish, Chinese, Vietnamese, and Korean to help non-English speakers. Green card holders who are eligible for citizenship can take a look at these guides that will help them to successfully pass the naturalization test.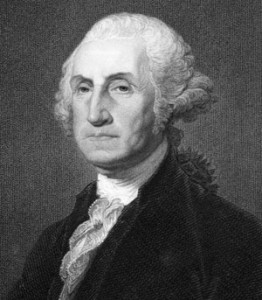 Apart from that, this is the right time to remember the following Founding Fathers who formed and signed the U.S. Constitution on September 17, 1787.
Baldwin, Abraham, GA
Bassett, Richard, DE
Bedford, Gunning, Jr., DE
Blair, John, VA
Blount, William, NC
Brearley, David, NJ
Broom, Jacob, DE
Butler, Pierce, SC
Carroll, Daniel, MD
Clymer, George, PA
Dayton, Jonathan, NJ
Dickinson, John, DE
Few, William, GA
Fitzsimons, Thomas, PA
Franklin, Benjamin, PA
Gilman, Nicholas, NH
Gorham, Nathaniel, MA
Hamilton, Alexander, NY
Ingersoll, Jared, PA
Jefferson, Thomas, VA
Jenifer, Daniel St Thomas, MD
Johnson, William Samuel, CT
King, Rufus, MA
Langdon, John, NH
Livingston, William, NJ
Madison, James, VA
McHenry, James, MD
Mifflin, Thomas, PA
Morris, Gouverneur, PA
Morris, Robert, PA
Paterson, William, NJ
Pinckney, C. Cotesworth, SC
Pinckney, Charles, SC
Read, George, DE
Rutledge, John, SC
Sherman, Roger, CT
Spaight, Richard Dobbs, NC
Washington, George, VA
Williamson, Hugh, NC
Wilson, James, PA