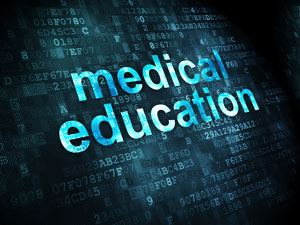 Jirayut Latthivongskorn will be the first undocumented student to start medical training at the University of California, San Francisco (UCSF). Latthivongskorn was born in Thailand and he entered the U.S. as a visitor with his parents on a tourist visa when he was nine years old. He and his family overstayed their temporary tourist visas and remained in the U.S. as undocumented immigrants. He completed his undergraduate degree at the University of California, Berkeley and his ambition was to go to medical school.
He never thought that he would get a chance to go to a medical school as he is undocumented. He believed that medical schools in the U.S. will never admit undocumented students. However, UCSF has now admitted him and he is one of the 149 students admitted by UCSF for its new medical school class. UCSF has never accepted undocumented immigrants and he is the first ever undocumented student to be accepted by this school. The school also awarded him a physician's white coat along with the other students.
Latthivongskorn holds deferred action status under the Deferred Action for Childhood Arrivals program (DACA) and he also holds a work permit. So he believes that he might be employed once he completes his course. He is ineligible for federal loans for education, but his school will provide him private funding that it has. He says that he was able to get admission only because of the California DREAM Act, a state law that grants undocumented students access to private funding. He says that he is also applying for private scholarships to take care of his housing, tuition, and other fees.
Latthivongskorn says that if he performs well, a lot more doors would be opened up to other undocumented students who are in the same situation as his. He is advocating for "Health For All" in California and he says that he will continue to advocate for health care coverage for all the people including undocumented immigrants. He wants to be a part of the health care system that will not discriminate against people because of their immigration status.
According to kqed.org, Latthivongskorn also helped create the website, phdreamers.org that offers resources and that would help other undocumented immigrants to pursue health careers.